Schools of Structural Integration: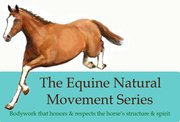 Human Structural Integrators in NJ:
A total balanced relationship...fix your horse, fix yourself!
Riders may choose to ímprove themselves with Structural Integration along with their mounts; to create a more effective/adaptable seat with better posture and greater balance...
Reading and Educational Links:
ROLFING, Reestablishing the Natural Alignment and Structural Integration of the Human Body for Vitality and Well-Being by IDA ROLF, Ph.D. 1989. ISBN: 978-089281335-3.
Anatomy Trains by Thomas W. Myers. 2010. ISBN: 978-0-443-10283-7.
Holistic Riding Stability, by Mary Wanless with Thomas Myers, DressageToday.com, Sept. 2011, Vol. 18, No. 1, pgs. 54-61.
ANIMAL HEALING, The Power of Rolfing Structural Integration by Briah Anson. 2011. www.briahansonrolfing-animalhealth.com
Radio Interview:
Friends, family, and business associates - I am pleased to announce I have been invited to do my first ever Radio Interview about my practice and my work in Structural Integration on Monday, February 26th, 2018 at 9:28 am EST. Click on the links http://www.allbusinessmediafm.com/studio2 and
https://tunein.com/radio/All-Business-Media-Nationwide-s281640/ to hear the broadcast live the day of the show!