October 14 - 15, 2011 -
Attended and presented awards at the ESDCTA Year End Dressage Championship Show held at the Horse Park of New Jersey.
October 16, 2011 -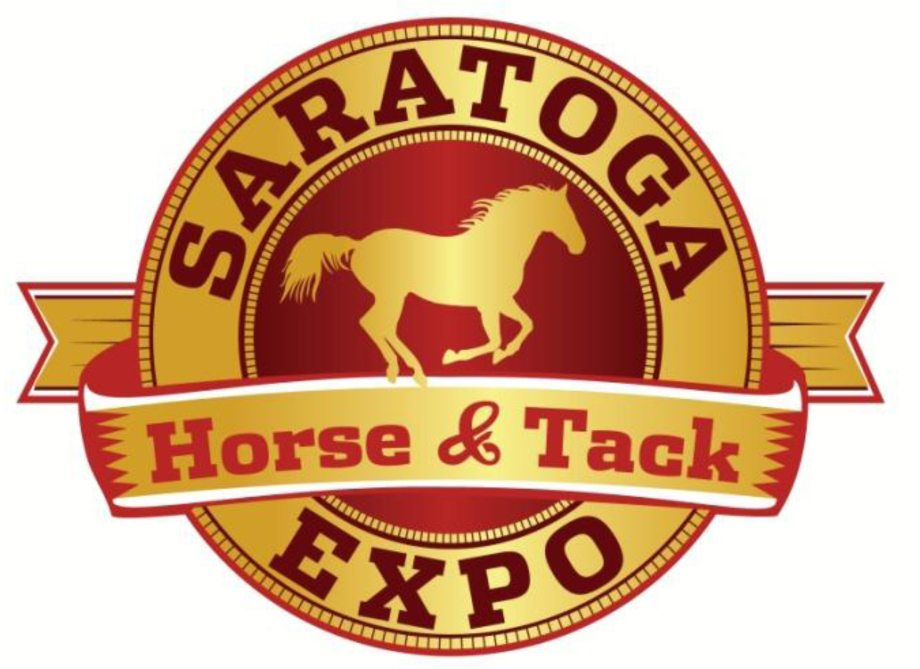 In addition to the event headliner, Guy McLean, known as 'the Australian Horse Wisperer' (and his 4 totally amazing horses), Bobbi participated in The Saratoga Horse & Tack Expo on October 16th, 2011. Bobbi had an information and display booth and also held a demonstration with ponies from Angel Meadow Farm - Fell Ponies, Ballston Spa, NY. The demonstration of 'The Equine Natural Movement Series' method of Equine Structural Integration took place in the afternoon on the Saratoga Racetrack, Saratoga Springs, NY immediately preceeding the last demonstration of the day on Natural Horsemanship presented by Guy McLean.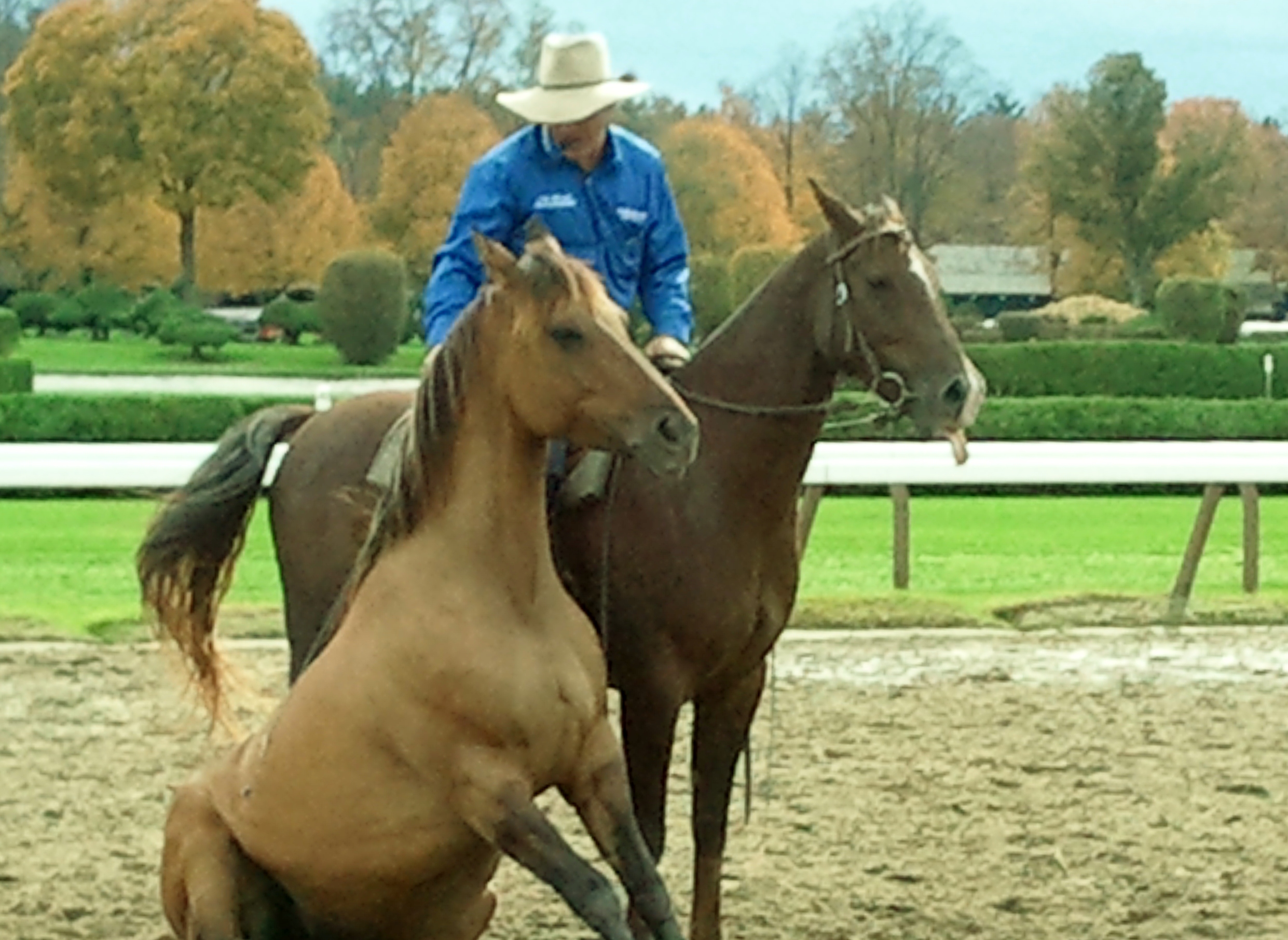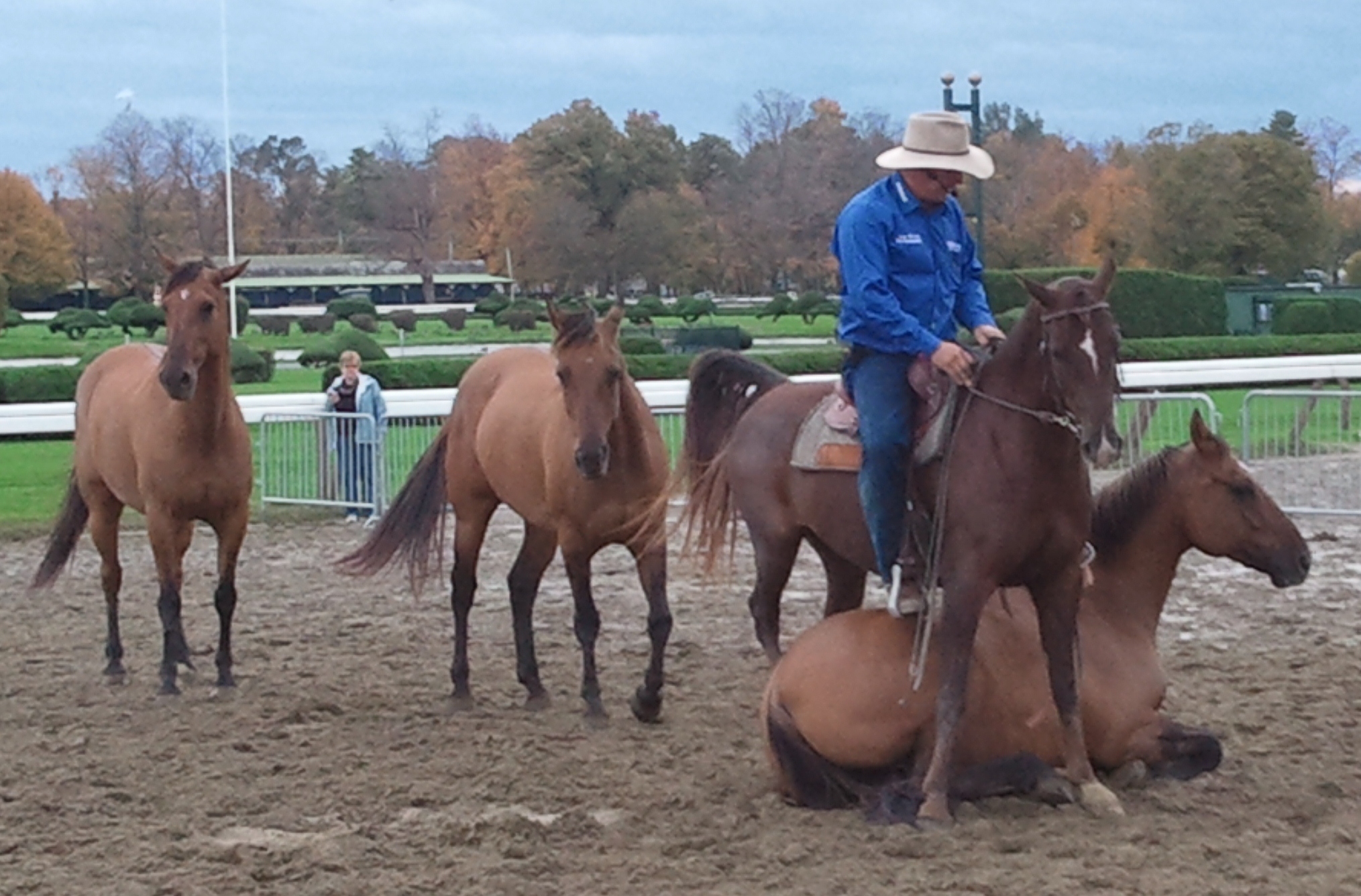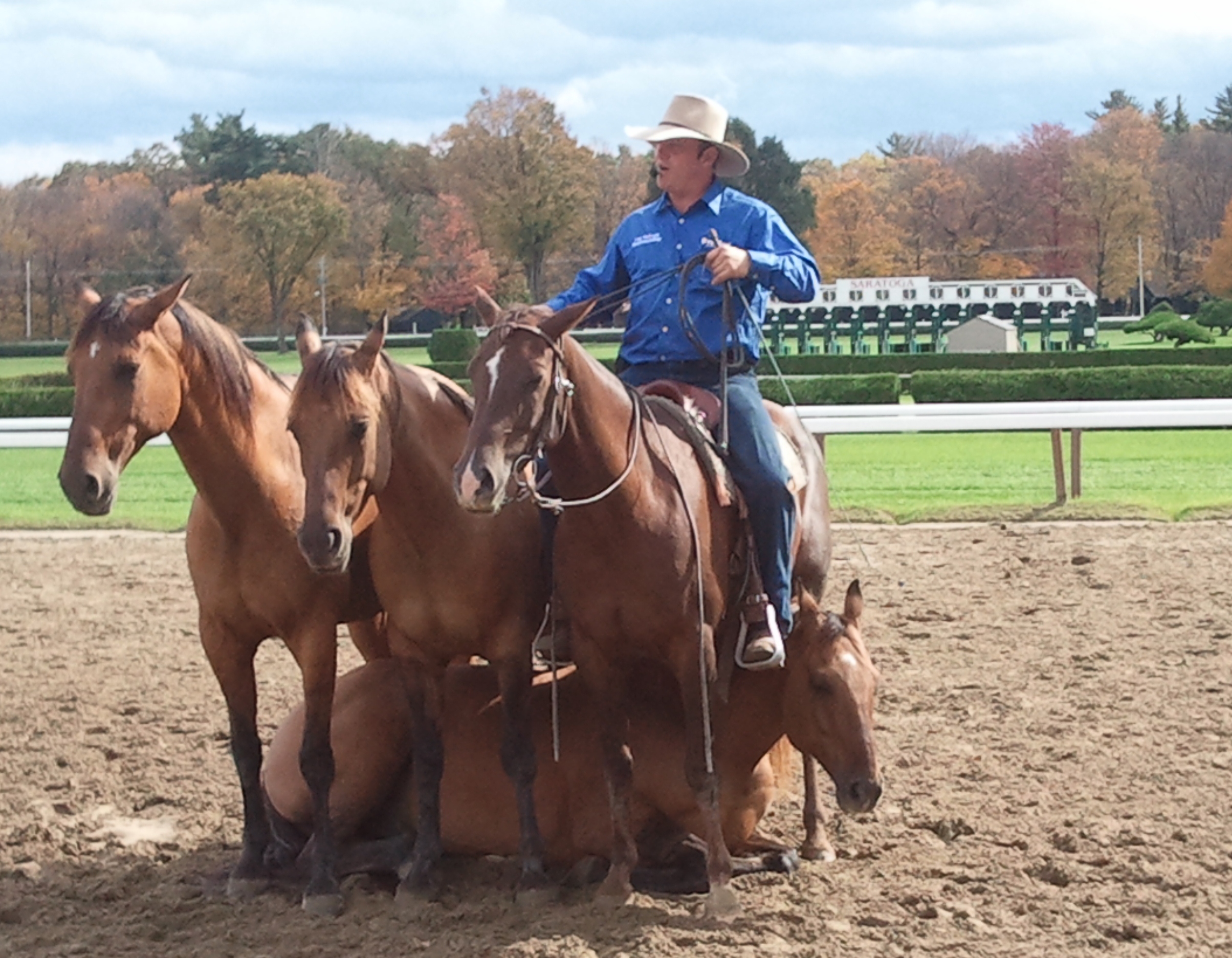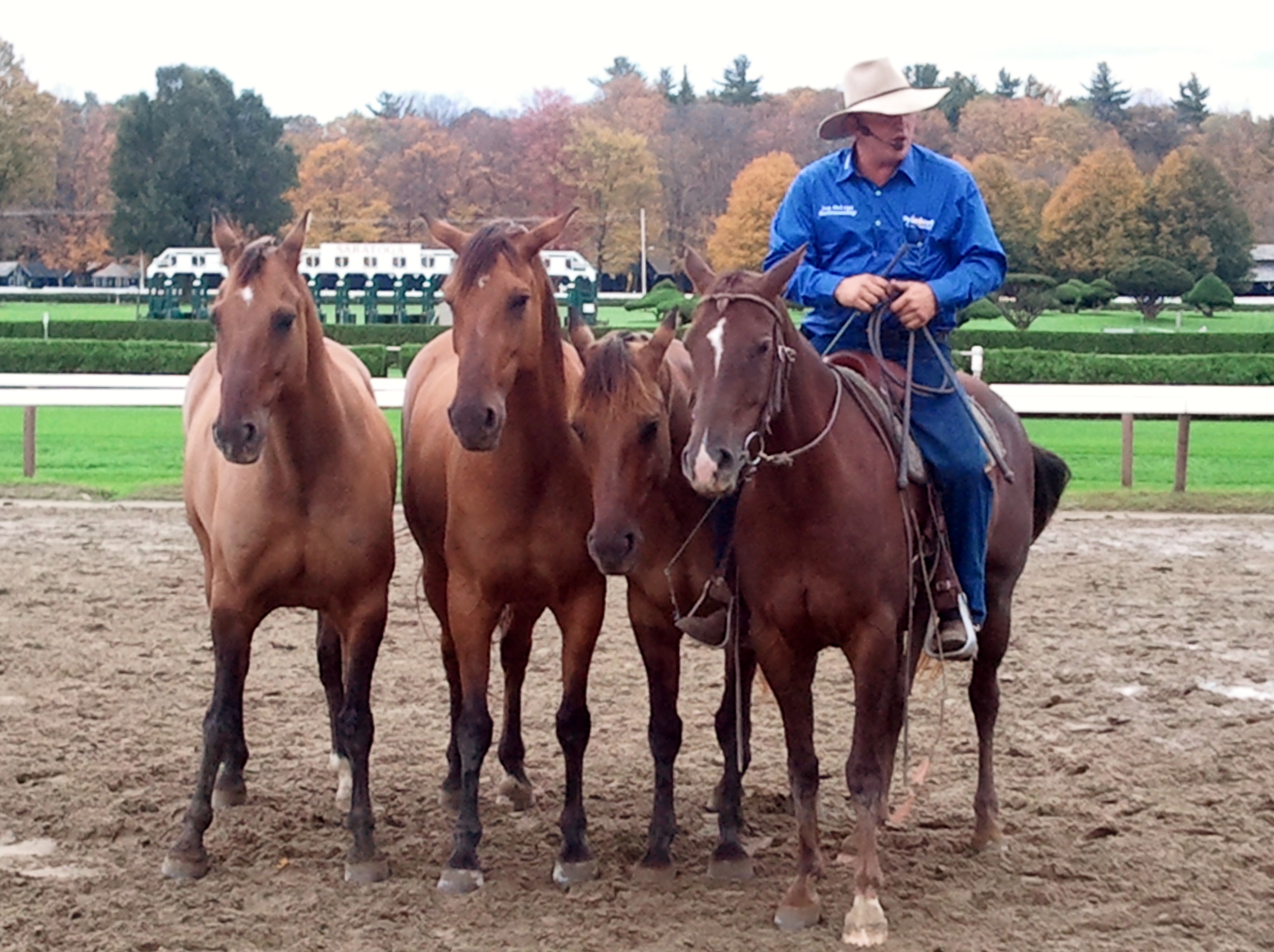 For more information about The Saratoga Horse and Tack Expo, click on the logo above...
November 18th - 20th, 2011:
Visit to Saratoga Springs. Booking sessions of Equine Structural Integration.
January 21 - 22nd, 2012:
On January 22nd, Bobbi presented a paper entitled,
'Performance Plateaus - Maximizing Movement for the Long Term'
at the Tenth Annual Weekend Educational Program hosted by Lendon Gray's Dressage4Kids organization, held in Woodbury, CT.
April 13, 2012:
Attended the Susan E. Harris Centered Riding Clinic, Anatomy in Motion held at The Horse Park of New Jersey.
May 4th - 6th, 2012:
Attended the Whole Horse Dissection Clinic with Ivana Ruddock, MVDr. of the Equine Touch Foundation in Leesport, PA at Maiden Springs Farm, hosted by Cathleen Stolzfus.
May 19th - 20th, 2012:
Attended the Healing with Horses Workshop with Ginger Krantz of Earth Horse Healing, LLC. The clinic was hosted in Pemberton, NJ by Mary Ann Brewer of In the Company of Horses..at her EAGALA Model Equine Assisted Learning facility.
August - December 2012:
Attended the Human Anatomy Review Series at Getting Better: the center for bodywork and movement in New York, NY, owned by Dr. George S. Russell, DC. The program was taught by Aviva Geismar, a Licensed Massage Therapist and Certified Gyrotonic and Gyrokeninesis instructor owner of Body Knowledge. The program was additionally being taught by DR. George S. Russell, DC.
January 22 - 31, 2013:
Attended KMI's (Kinesis Myofascial Integration): Part 1 ~ Structural Vision (The 1st phase of the KMI School's Professional Certification Training Program) held in Portland, OR.
April 15 - 20, 2013:
Attended the 6-Day Intensive Human Dissection Workshop with Gil Hedly, PhD of Integral Anatomy hosted through his Somanautics Wokshops, Inc. in San Francisco, CA.